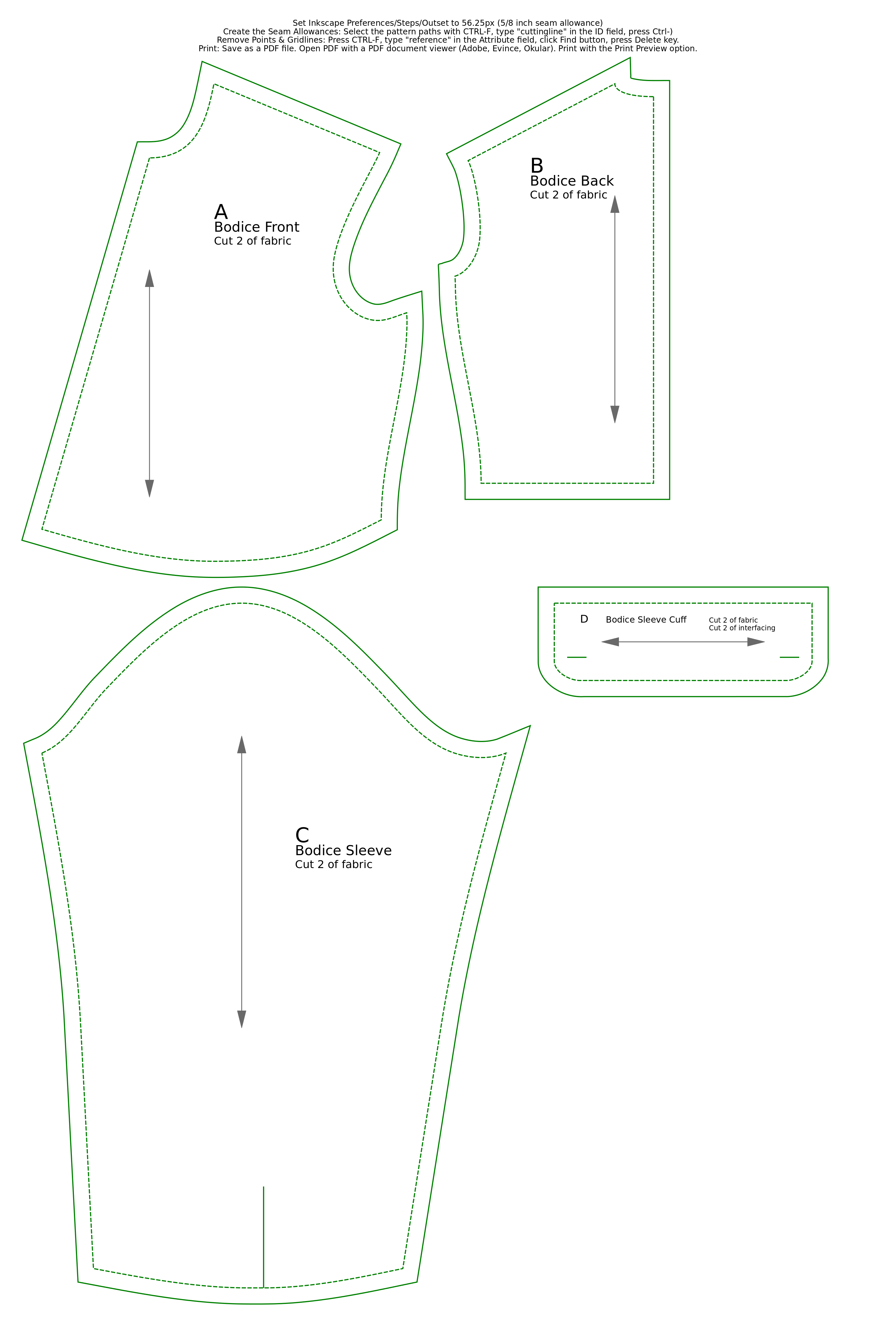 DOWNLOAD 3 FILES:
sewing_patterns.py
shirt_waist_allington.inx
shirt_waist_allington.py
Save files to your Inkscape user extensions directory. In Linux this is $HOME/.config/inkscape/extensions
Mark sewing_pattern.py as executable. In Linux:
sudo chmod +x *.py
Define seam allowance width:
Select File/Inkscape Preferences/Steps and set Outset to 56.25 px for 5/8″ seam     allowance or 35.433070866 px for 1cm.
To run the extension:
Select Extensions/Sewing Patterns/Shirt Waist.
When the popup box appears with the default measurements, select Inches or Centimeters, enter your measurements over the default measurements, and click Apply. Your measurements will be saved & displayed the next time you run this extension.
To remove points & gridlines:
Press CTRL-F, type reference in the Attribute field, click Find, press Delete to remove the reference design lines.
To create seam allowances:
Press CTRL-F, type cuttingline in the ID field, click Find, press CTRL-) to create the outset seam allowance.